THE BROTHERHOOD OF ST. ANDREW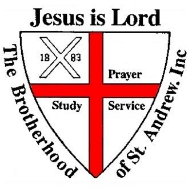 Trinity Church supports a chapter of the Brotherhood of St. Andrew which is part of a worldwide ministry to men and boys in the Episcopal-Anglican Communion. The Trinity Chapter was established in 1953 and remains active today with men that believe in the discipline of prayer, study, and service. All meetings are open to members of the congregation and are usually held over an early morning breakfast at a local restaurant. Annual activities sponsored and prepared by the men include a Shrove Tuesday pancake breakfast and a special Mother's Day breakfast. Other activities include participation in the Trinity yard sale, setup and dismantling of the Christmas creche and often providing manpower needs for the Church building and grounds committee. Men and boys that participate in the group are also likely to be part of the Trinity Church worship service, including ushers, lectors, and chalice bearers.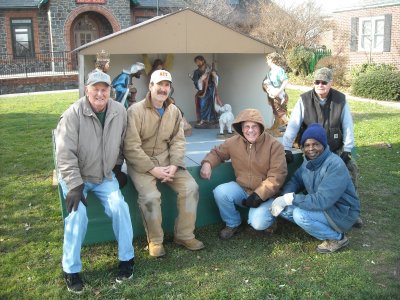 In Memoriam

William Gilbert
Reuben Eugene Clay
Walter Jermyn
Len Zawacki
Frank Grieten
Daniel Carver Russ, Jr.